We help ambitious people who desire to do horticulture or commercial farming by investing in agricultural land in Konkan. Farmhouse is a fantasy for many even today. We not only help you build your own private farmhouse, but we also take care of the property for maintenance.
The Ambitious youth of Konkan Prof. Mahesh Laxman Palsuledesai has developed an innovative concept – Konkanbag. This is a great initiative for all the environmentalists, Agriculture lovers, and people around the world who desire to move towards the village. Shri. Mahesh Palsuledesai's leading firm- "Navjivan Agro Support Services and Consultancy" is talked about with confidence and conviction in the country. If you desire to own a land in Konkan for personal and commercial desires- "Navjivan Agro Support Services and Consultancy" is your dream destination.
We develop the agricultural land as per the owner's aspired design for the land. We assist you grow Hapus Mango, Cashew, Kokum, Coconut, along with various spices and commercial vegetables which are mainstream for the development of the farmland. Konkanbag focuses on investment along with tax savings for your maximum benefits.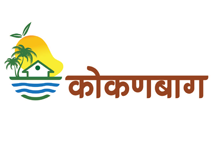 Navjeevan Agro Support Services & Consultancy
The farm is founded by Mr. Mahesh Laxman Palsuledesai which is located in village Ratnagiri district Kokan. Mr. Mahesh is the chairperson of Navjeevan Vikas Seva Sanstha which is the NGO and they are very closely related to various services. But while working in the field of agriculture and animal husbandry, many people in the community found that they wanted various services on a commercial basis. Mr. Mahesh along with his family, took up the unemployed and talented young men of his locality and started doing agriculture and various other activities of animal husbandry on a commercial basis. In this work he associated many with us. Mr. Mahesh laid the foundation of this business by building a chain of crop experts, soil testing laboratory, various contractors.
His own strength is Kokum (Ratamba) with cash crops like Mango and Cashew Nuts. Mr. Mahesh main task is to make farming as per his mind by creating various productive crops,including Pineapple,papaya, Spices,etc. with Coconut, Chiku crops.